Advocates for Cell Phone Safety

has merged with the non-profit organization

*After the crash that took our girls' lives, I discovered that there had been two pending
House Bills
in my state that possibly could have saved the lives of Kathy and Kim.  The telecommunications industry has much to lose if any legislation is passed. Therefore, the Cellular Telecommunications and Internet Association (CTIA) has launched huge public relations campaigns such as "
Safety - Your Most Important Call
" which includes 30 TV and radio ads. The ads give so-called safety tips to drivers on how to use their mobile phone safely while driving.  The fact that the distraction comes from the phone conversation itself is not mentioned, although these companies are well aware of the findings of the various studies conducted by universities around the world   As a result,
the driving public remains largely unaware of the facts regarding this issue. 
The average American is much more likely to see a TV ad than a small article in the newspaper devoted to the latest
scientific research
.  Therefore, it is the greed of the mobile telecommunications industry, and reluctant politicians who are largely to blame for Kim and Kathy's deaths.
Kim (left) Kathy (right)

(December 27, 1984-July 29, 2002)

Both died from injuries sustained in a cell phone related crash

Check to see if there is pending legislation in your state.

Do you have a story to share or have comments about this issue?  Please feel free to submit your comments in our guest book.

This page was last updated on: October 23, 2006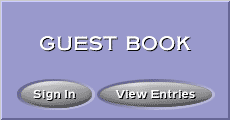 Frequently Asked Questions:

Question:  There are so many other driver distractions that cause accidents.  Why focus on cell phones?

Answer:  Phone conversations have been shown to cause a cognitive distraction in drivers.  In other words, the driver's brain is intensely engaged with the conversation, although he may appear to be paying attention to the road.  This does not happen with other common distractions, including conversations with passengers. Research has shown that phone conversations cause what is termed "tunnel vision" in drivers.  Although they appear to be looking at objects, their brains are not registering a good portion of what they see.  Therefore, a driver is impaired for the entire length of the phone conversation.

Question:  I've heard that there aren't enough data to determine if talking on the phone is a danger.

Answer:
  The truth is that there is an abundance of data.  There is
scientific data
as well as recently released
crash data
.  All of the researchers agree that the risk of crashing is multiplied when a driver is talking on the phone.  Not all agree to what extent the risk is increased, nor do they agree on what measures, if any, should be taken by lawmakers.*
Question: Why doesn't the use of hands free equipment solve the problem?  At least both hands would be on the wheel.

Answer:  The use of hands free equipment would free up both of the driver's hands during the phone conversation.  However, since it's been shown that the distraction from cell phones is mostly a cognitive one, having both hands on the wheel will make little difference.

Question:  I drive fine while on the phone.  It's other people who can't seem to handle it.  Why should I be effected?

Answer:  Research shows that drivers are rarely aware of their own poor performance while on the phone, but have observed others driving erratically while on the phone.  This would imply that a consequence of  using the phone while driving is that it makes a driver insensitive to his or her own impairment.  Much like an alcoholic feels sure that he/she drives fine while intoxicated.

You've Heard All the Rumors That it's Dangerous...But Why?

To Families of Victims:
  We are now offering bumper stickers to victims who have had loved ones killed by a driver on a phone.  These are free of charge to the families. They are black and white and say:
Someone I Love Was Killed by a Driver on a Phone
.  Please
email
for a sticker.
New

New Study by The Federal Government Says that Cell Phones Are the Number One Distraction

The
year long study
videotaped volunteers while in their vehicles in order to determine exactly what driving behaviors cause crashes.  Cell phones came out as the number one distraction.
Researchers Say Talking on Phone "Ages" Drivers 50 Years

According to new research by Dr. David Strayer, a teen driver's "reaction times are the same as a 70-year-old driver," when they are one the phone. 
Cingular Urges Teen Drivers to Pull Over to Talk

A
lthough it doesn't put enough emphasis on the distraction that cell phones pose (no surprise there), Cingular Wireless has released a very good teen driving video on distractions.  They
do not
suggest headsets, and simply urge teens to only make and take calls while pulled over.  I never thought I would be able to say this about a wireless company, but they deserve some kudos.
"It's No Accident: The Real Story Behind Senseless Death and Injury on Our Roads"

Written by the founder of Partnership for Safe Driving, the author reveals that many dangerous behaviors are now legally PROMOTED by businesses, and that drivers who kill often walk away with just a small fine. This well-documented expose is a must-read for anyone concerned about violent death and injury on our roads and how to stop it. 
Read more...